Fact around Alexandria
---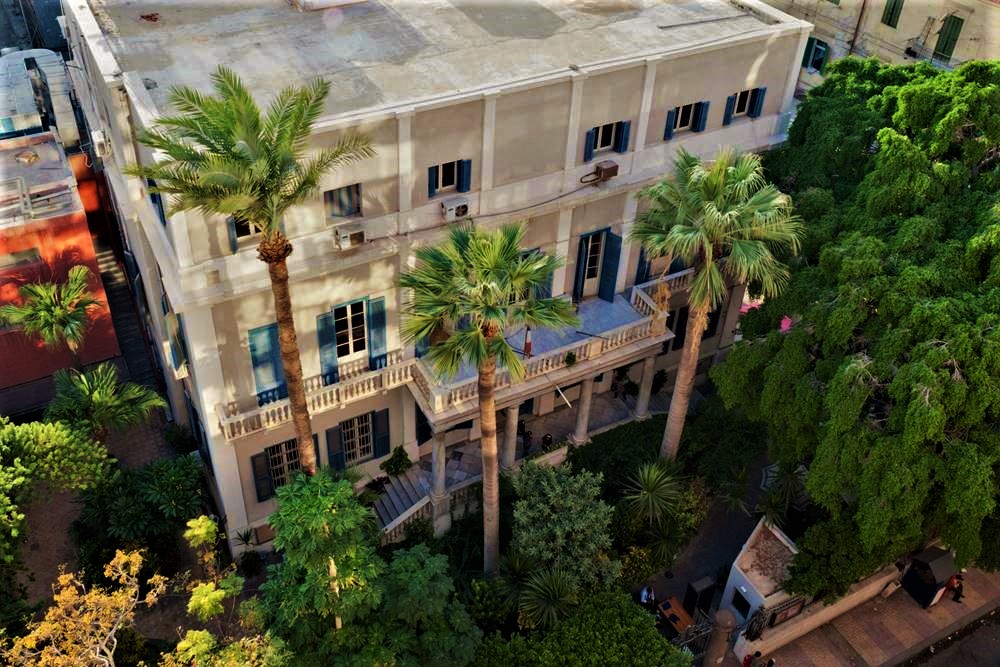 The French Institute's history
The palace that currently hosts the French Institute of Egypt in Alexandria, located on 30 Nabi Daniel Street, was built between 1872 and 1875.
Overlooked by both the Cafarelli Fort and the Hill of Kom el-Dik, the majestic neo-classical villa was acquired by the French State in 1886, purchased from its owners David and Jacques Aghion, two notables from an influential Alexandrian family.
The building housed the French Consulate until 1911 and was renamed "Maison de France" in 1919 when the French Union of Soldiers of the Great War in Alexandria, the French Chamber of Commerce, the Alliance Française and others associations moved in. In October 1942, the Consulate of Free France took up residence in the Maison de France and began to compete with the Vichy administration's representation, sent to Cairo a year earlier. Appointed by General de Gaulle, the Consul Pierre Moeneclaey stamped official documents with a seal "French Office of Alexandria – French Committee of National Liberation".
Two decades later, the former Maison de France was occupied by the Arab Socialist Union and was eventually given to the French Cultural Centre in 1967, where it remains to this day.
The building nowadays
Now called the French Institute of Egypt in Alexandria, the institution regularly organises cultural events for the French-speaking and Francophile public of Alexandria: exhibitions, concerts, theatre, artists' residencies, conferences and other artistic workshops are all evidence of the vitality of French creation both in collaboration and in close contact with the Alexandrian and the Egyptian scenes.
In October, the main exposition hall of the Institute hosted the work of the Alexandrian artist Mohamed Sabry Bastawy.
The Institute's cultural and cooperation activities are complemented by French language teaching lessons. In 22 classrooms, French courses and workshops attract nearly 2000 Egyptian students each year, ranging from beginners to advanced levels of language skills. As it also organises exams, the French Institute certifies and delivers diplomas of French cultural and linguistic mastery within the framework of a partnership with the University Paris I – La Sorbonne.