Who is behind the scenography of the exhibition?
ALEXANDRIA: PAST FUTURES
---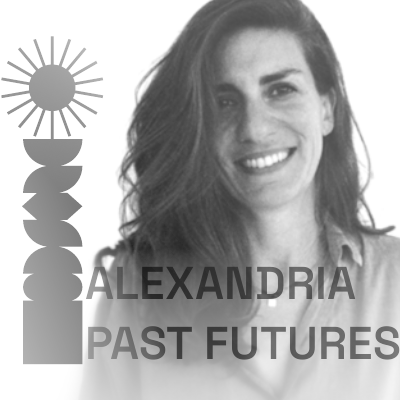 The scenography of the "Alexandria: Past Futures" exhibition at Bozar, Brussels and Mucem, Marseille, is conceived by the architect Asli Ciçek.
Aslı Çiçek's practice focuses on the architecture of the interior.
Trained in the artistic surrounding of the Academy of Fine Arts Munich, writing regularly for architecture as well as art publications and having worked in several architectural offices before starting on her own, Aslı Çiçek has developed a profound interest in references from fine arts, architecture and literature.
As a project architect between 2007 and 2014 at the Belgian architecture office Robbrecht en Daem architecten, she had the opportunity to work on interiors of various scales that ranged from furniture or private houses to cultural buildings. They provided her with the right environment to specialise in material, furniture design and creating atmospheres in harmony with the architecture they belong to.
With a specific interest in exhibition architecture, her projects refer both in their materiality and spatial form to the content and architectural context of the shows. On the scale of public interiors, she bases her concepts on the combination of functionality and user comfort, along with the sensitivity of architectural principles. The collaboration with architects or curators from an early stage of the project to design interiors, which don't conflict with their envelope or content, is essential to her practice. This is complemented with writing and teaching, with which she conducts a continuous research on the narrative qualities of and connections between the representation and practice of architecture as a whole. Currently, she is affiliated as an associate professor to Hasselt University, Faculty of Architecture and Arts, and as a guest professor to Ghent University, Faculty of Architecture and Urbanism.
The scenography that she conceived for the "Alexandria: Past Futures" exhibition derives from Alexandria's flux through centuries and cultures. More than its iconic buildings, it is perhaps the continuity of the city that established Alexandria's role in human history. Alexandria is a city where different cultures and communities co-existed and overlapped, where the most significant eras for the territory replaced each other. All these aspects left and will keep on leaving their traces in the city. With simple structures, the concept for the exhibition design aims a subtle translation of this perpetual continuity into a spatial flow.
Asli Ciçek invited Ghent-based graphic designer Sara De Bondt to collaborate with her for designing the visual identity of the exhibition.
De Bondt is mainly working as a graphical designer in the cultural field. Recent commissioners include Montpellier Contemporain, Book Works, Wellcome Collection, and Matt's Gallery.
In 2008, she co-founded the non-profit publishing company Occasional Papers with Antony Hudek and has edited three of its titles. Her book Off the Grid: Histories of Belgian graphic design was published in 2022.
Sara has given lectures at design conferences worldwide and is a member of Alliance Graphique Internationale. She taught at Central Saint Martins and the Royal College and KASK – School of Arts, Ghent, where she is currently completing a practice-based PhD.
http://www.aslicicek.eu/
http://saradebondt.com/
---