Statuette of a "tanagrean" representing a dancer
---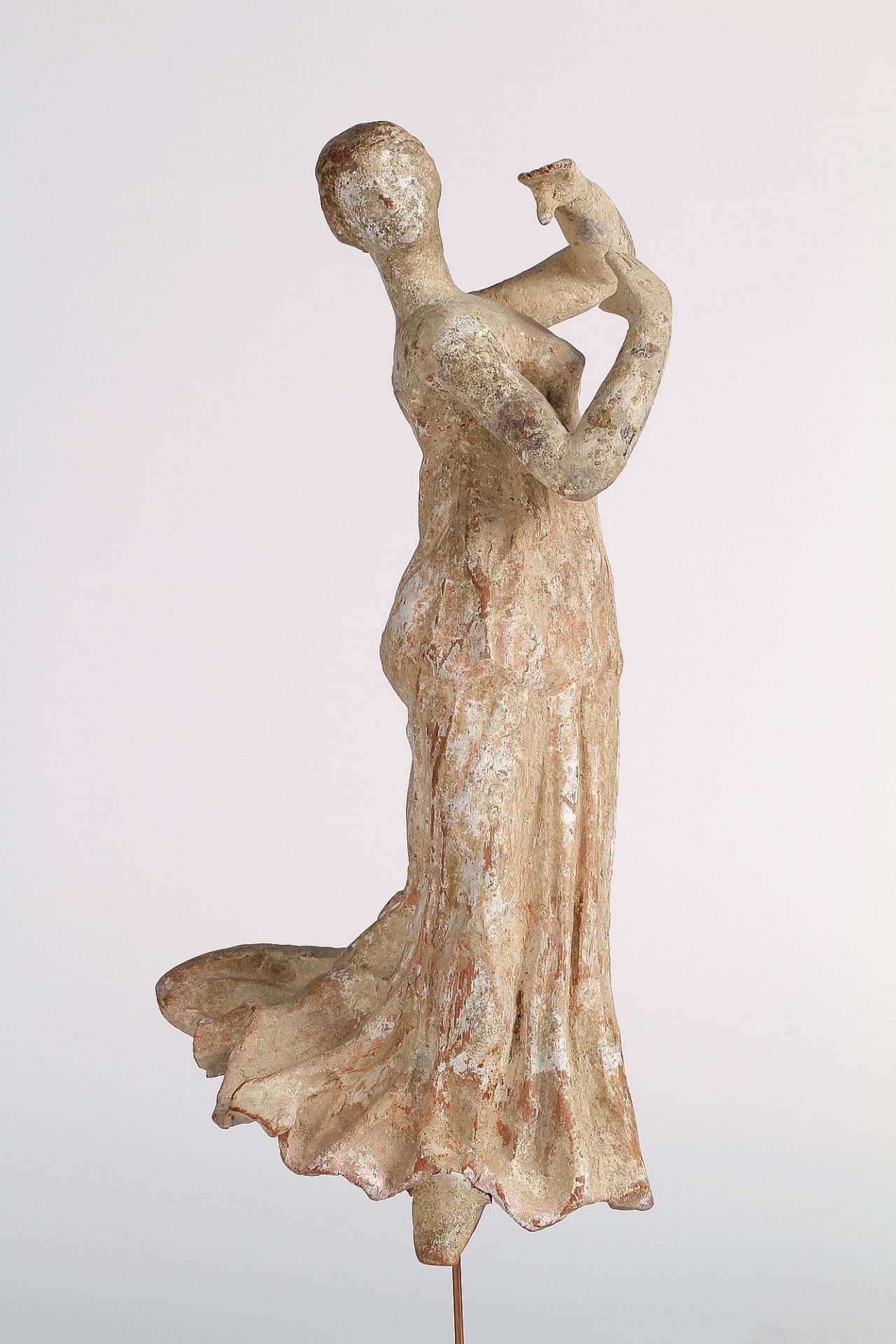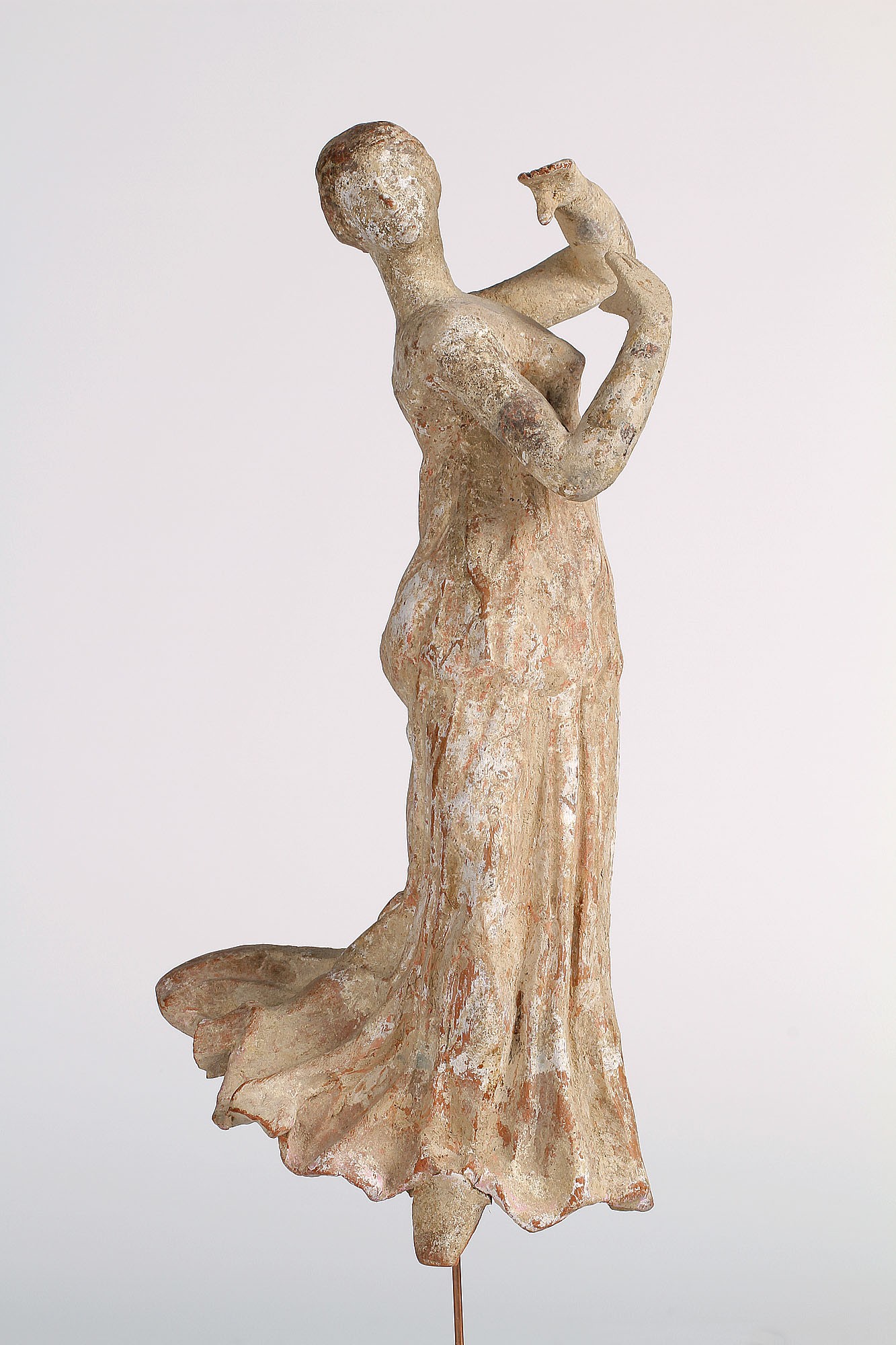 About the artwork:
This terracotta figurine, kept in The Royal Museum of Mariemont, belongs to the group of "tanagras" or "tanagreans". This name was invented in the 19th century following the discovery of similar objects on the site of Tanagra in Boeotia (Greece), and it specifically designates female figurines dressed according to Greek fashion with a long tunic and a coat with many folds. 
We know today that the source of creation of these "tanagras" was in Athens, from the 4th century BC. The production of statuettes spread throughout the Mediterranean basin in the footsteps of Alexander the Great, in Greece, Anatolia (Asia Minor), Cyrenaica (Libya) and Egypt. Although the first figurines and even the first molds were imported into these regions, their production very quickly became local. 

In Alexandria, "Tanagrean" figurines were the dominant theme in the 3rd century BC in the Eastern necropolises that were destined for the Greeks. Their presence in funerary contexts shows that they were linked to funerary beliefs and that they were to participate in the rites of passage to the afterlife. 
Their hairstyles, known as "melon ribs", completed with a bun, are sometimes covered with a part of a coat or a hat. Their poses are very varied: standing, slightly swaying, they sometimes hold a part of the coat, a fan or play a musical instrument. Some perform a dance step, as illustrated by the figurine presented here, which retains beautiful traces of polychromy.
---