Maria Ilia Kastrouni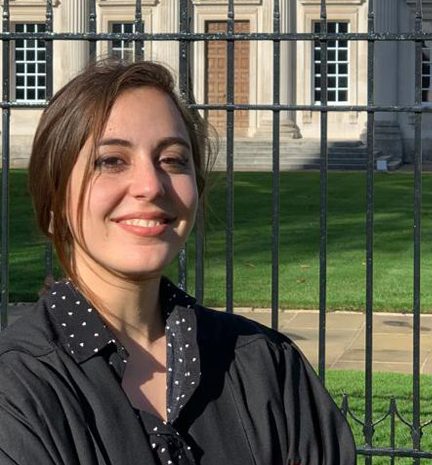 Greece, UK, France
Maria Ilia Kastrouni (GR/FR) is an architect/planner and (human) geographer based in Athens, Greece, and London, UK. She has studied at the National Technical University of Athens (MArch, 2018), the University of Cambridge (MPhil, 2020), and the University College London (MSc, 2021).
During her studies, she has been awarded four scholarship awards for the best GPA of the year, and she is a Gilchrist Educational Trust, A.G. Leventis Foundation, and Onassis Foundation scholar.
Her working experience includes architectural projects and collaborations with design brands and not-for-profit organisations. Her research interests focus on different aspects of the urban, including urban design, planning, heritage, and development, film and gender studies. She is particularly interested in the notion of socio-spatial justice, the global challenges in transport, the various participatory design processes, the intersection of politics, policies, and governance, and topics on gender and space.