Post Disaster
Participant to the Caravan residency
Cities to be visited :
Biella (IT), Alexandria (EGY), Nicosia (CY)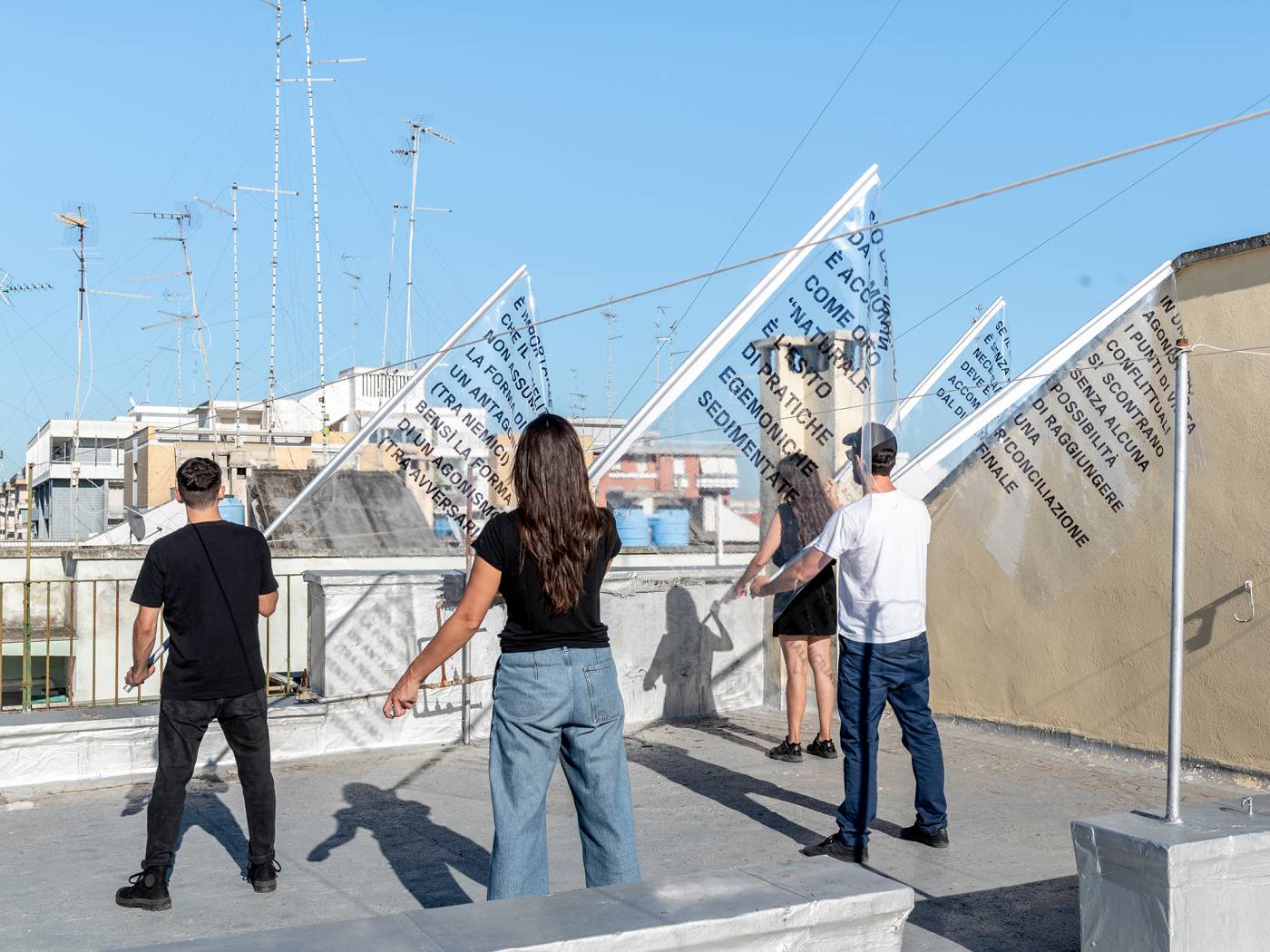 Italy
POST DISASTER is a spatial and critic practice founded in 2018 by two architects (Grazia Mappa and Gabriele Leo) and two designers (Gabriella Mastrangelo and Peppe Frisino). They investigate the condition of the mediterranean scenario through the lens of Taranto, an industrial city in the South of Italy that symbolises the disparities inherent with the western contemporary world.

They curate POST DISASTER ROOFTOPS, a long-term on-field multidisciplinary program staged on the city rooftops that involves different disciplines and languages, including open talks, research, performing arts, relational design, workshops and urban explorations.

POST DISASTER collaborated with both independent and institutional cultural actors, such as Fondazione Matera 2019, Triennale Milano and studioconcreto. We lectured at University of Kassel, Polytechnic of Milan and Free University of Bozen. In 2021 PDR was featured in AD Italia amongst "100 Game Changers".
Official website: http://www.postdisasterrooftops.com/
Instagram: @post.disaster.rooftops